You've launched an AI, ML, or RPA initiative (or initiatives.) You're seeing results. But are your operations and business benefits in line with those of best-in-breed financial firms?
Digital Customer Experience (DCX) has become the watchword of next-generation customer interaction. On the customer-facing side, technologies such as social platforms, chatbots, human-machine interfaces like Alexa and Siri, and virtual reality (VR)/augmented reality (AR) are dramatically changing how financial services firms interact with customers (whether individuals or businesses). On the back technologies like AI, machine learning, and advanced analytics are providing financial executives with unprecedented insight into customer desires and behaviour.
In sum, these technologies have the potential to radically transform financial services firms. They can spawn new lines of business, new products and new partner channels.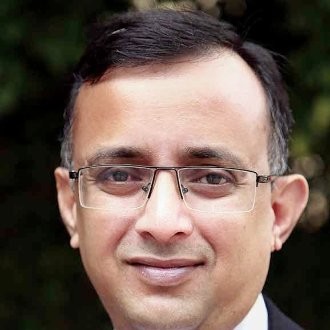 Ansul Srivastav, CIO and Digital Officer with Union Insurance will be sharing his experience   on how he helps transform business lines (Life, Health and P&C) with Digital, Cloud, Mobility   and Analytics and strategy adoption for some key transformations like Machine Learning and   Robotic Process Automation
 Know more about Anshul's view on Digital Transformation by reading his recent blog   "Anatomy of Fintechs that's redefining Financial services business models" on LinkedIn
You'll learn:
• The top use cases for AI, ML, and RPA
• How to define effective roles for IT and business in automation and digital Transformation
• How to implement the right data management and governance for you AI/ML/RPA initiatives
Parkar Digital is a boutique Technology Consulting firm, born out of Chicago and affiliated with 1871Chicago.
Our practice consists of a strong pool of over 170 consultants specializing in delivering integrated engineering solutions in Product & Data Engineering to clients across Industry verticals of Telecom, Retail, Information Technology & Services and Healthcare.
The spectrum is structured across the following: End-to-End Product Development & Lifecycle Management, Database Management, Data Warehouse & Business Intelligence, Big data & Analytics; Cloud- Assessment, Strategy, Migrations, Security—and Managed Services. Our Center of Excellence (CoE) offers a dedicated team of experienced domain experts in Product Management, Testing, DevOps, Automation, Oracle & AWS.
Backed by a robust community at 1871, our R&D team at Parkar Labs is vested in niche technologies such as Blockchain, Machine Learning, Artificial Intelligence and Security engineering to build cutting- edge solutions in creating new offerings that add value to a larger solution set.